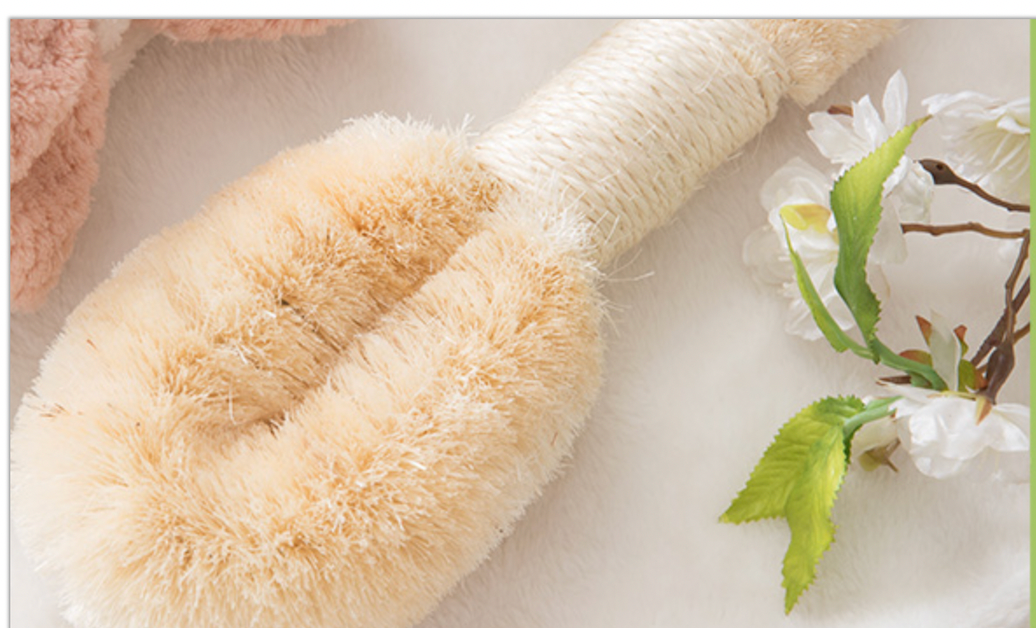 AllResults: Eco-friendly sustainable japanese cellulite brush and many skincare packaging containers
AllResults.com Eco-friendly biodegradable skincare containers
20 years helping beauty brands perform with wholesale containers and packaging supplies. AllResults.com has expertise in the skincare industry. Get to know more about our eco-friendly skincare packaging, as well as how our bulk containers can help your skincare cosmetic company to succeed.
Just check AllResults cellulite disrupter with skin circulation.
https://allresults.com/products/brushes-japanese-sisal-body-brush-2-15-moq-1000-compare-to-9-60
The sustainable packaging for skin care products!
Forget the single-use plastic that's predominant in today's landfill. Skin care and cosmetic companies, along with reputable packaging supplies companies, are turning their attention to options that don't just look better, but are gentler on our environment too. AllResults founder is passionate about sustainability, along with how eco-friendly skincare packaging can still yield great results for companies that offer them to their customers.

"Noticing the need for creative packaging with the touch of professionalism that this industry calls for, I started searching worldwide for conventional packaging, and over time, I narrowed my search to sustainable, eco-friendly, recyclable clean containers," explains John VP of sales. 
To this day, the search has paid off. Among our product offering, you'll find skincare cosmetic containers made from materials including bamboo, aluminum, and glass, along with the recyclable HDPE, PP, and PET varieties of plastic.

Eco-friendly, recycled cardboard push up tubes.
https://allresults.com/products/kraft-lip-tube-100-recycled-paper-board-soybean-ink
Unsurprisingly, however, it is our kraft paper-based packaging that has really won over the hearts of skincare companies within the US. Today, one of AllResults' most ordered and well received skin care containers is our 100% recyclable Kraft paper tubes. These are perfect for products such as deodorant, as well as lip and body balm.

Made from eco-friendly, biodegradable, and compostable Kraft paper, the paper tube can be customized according to your product and features a beautiful and smooth, rolled edge. The product is also laminated with plant-based, biodegradable, and plastic-free PLA film to protect color and prevent moisture, plus it contains an inner wax liner with climate control condition for cooling ingredients.
Additionally, they are printed with non-toxic and biodegradable soybean ink, making them the perfect skincare packaging solution for US cosmetic companies wishing to commit to a better environment for all.

Competitive and inclusive pricing
Eco-friendly and high-quality skincare packaging supplies aside, it is also AllResults' competitive and all-inclusive pricing that really sets us apart from others within this field.

"It pays to work closely with a manufacturer that not only secures competitive pricing, but also has international experience with shipping, freight containers, and off-loading your products. I pass on the savings and quality to my skincare companies so they can succeed," explains John.

One of the other things existing clients love so much about AllResults is that printing is included. Unlike some of the other wholesale skincare container companies, we don't hit our customers with unexpected costs once they get to the checkout, nor do we make them incur an additional fee to put their branding on our products.

We offer a broad range of paper colors and design styles, plus customers can conveniently upload their logo or artwork file directly from the product page. This is just one of the things that makes AllResults stand out from its competition.

"I think I could say we are better in as far as adding creative advice to enhance a product's appearance and functionality without extra cost. We also offer alternatives to product procurement from international sources when it advances the skincare companies objectives. Although my first choice for manufacturing is the USA, not all of the time can I find what I need here. I am passionate about matching up skincare companies with the best suited factories worldwide.

Looking to the future
There's no doubt people can expect big things from AllResults within the coming years, with one of these advancements aiming to bring our eco-friendly, competitively priced, and high quality skincare packaging products to an even larger consumer base.
As our founder reveals, "I hope to acquire a mobile division of AllResults that travels to skincare companies in the US, door to door, and presents the various methods of safe and economic buying."

To find out more about our wholesale skincare containers, go to the bottom of the AllResults.com home page and send a direct message to our friendly team. To check out our range of the best packaging for skin care products, visit our store today.

Kind regards,

J.Athanasious
​Founder allresults.com