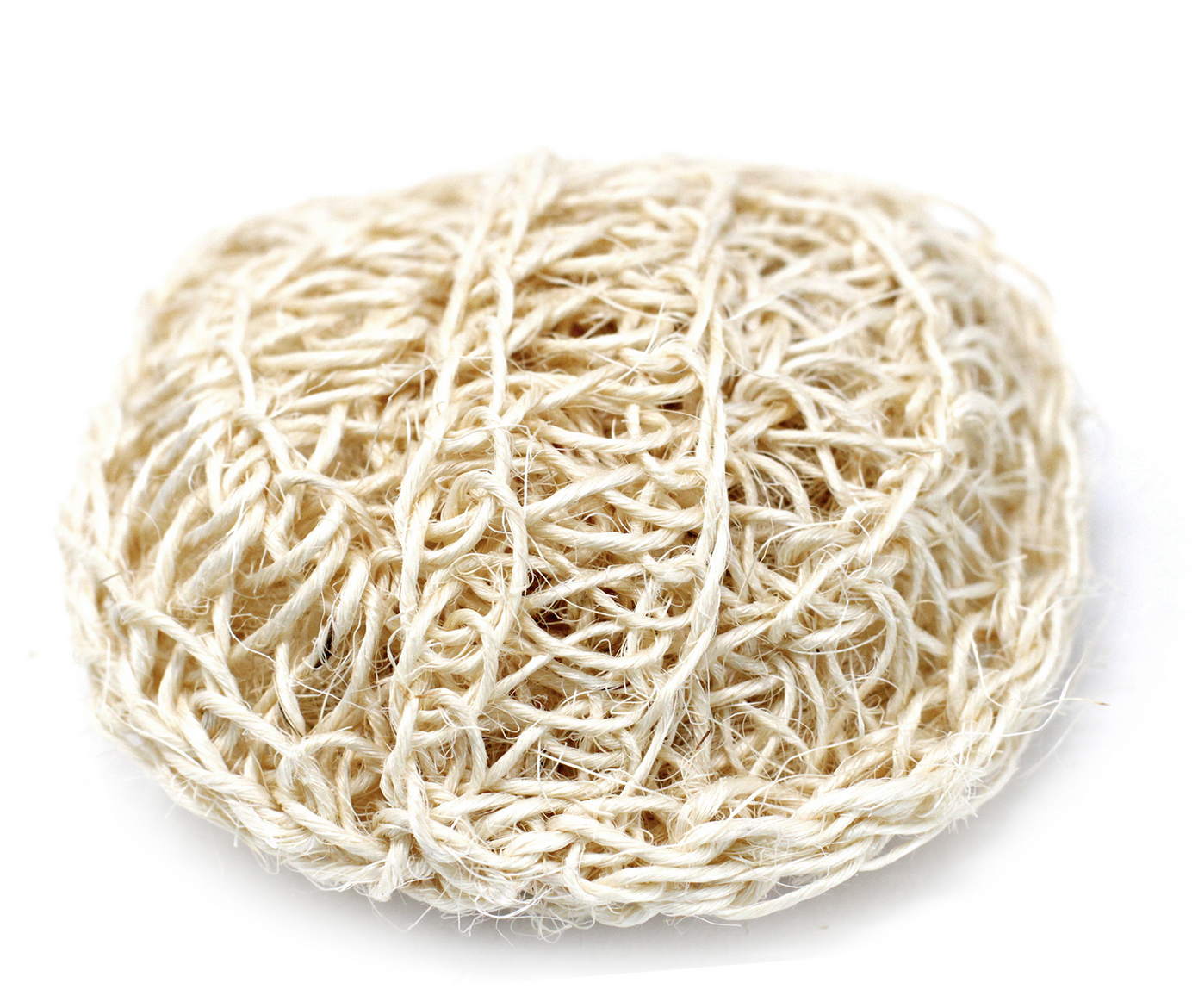 Face & body brush-sponge, Hemp fiber, wet/dry-disrupt cellulite
Save

Liquid error (snippets/product-badge line 32): Computation results in '-Infinity'

%
Natural Japanese sisal with hemp fiber bath sponge wet and dry wash.

This Japanese Sisal fiber bath sponge is great to exfoliate the whole body, but most of all to remove ingrown hairs and fight cellulite thanks to its massaging and invigorating properties. The sisal bath sponge is commonly used in the shower as a wet bath-sponge, but can also be used as a dry sponge.


Natural Sisal fibers can be used for a wet massage, to revitalize and stimulate the circulation, opening the pores of your skin to let them absorb more oxygen, while providing a deep cleansing for healthier and younger looking skin. It is also helpful in preventing ingrown hairs.
The natural exfoliating power of Sisal fibers will improve blood flow, improve the removal of toxins from your skin and energizing your body from head to feet. Sisal products are 100% natural, highly sustainable and Eco-friendly method of brushing away cellulite.  
How to use: Put just a few drops of your favorite soap on the sisal sponge and gently start to rub body skin. Rinse well after every use and let it dry in a well-ventilated place. The soap residue inside the sponge can compromise and damage it. 
Normal and Oily skin: Use two times a week. Do not use on really sensitive, damaged or irritated skin. Not for kids.
Suggestions: change the item every 4/6 months of frequent use.
Details: 70% Sisal fiber / 30% Hemp
Approximate size: cm. 10-12 diameter.

How to keep sanitary:
Do not wash in washing machine.
It is important to soak your body brushes and sponges in medium to hot water for a couple of hours with a spoon of bakingsoda rinse well and let it dry in direct sunlight or a warm dry environment. The item will be as new and disinfected.

Wet & Dry Japanese sisal brushes, having the best of both worlds for your skin care both wet and dry. Consumers absolutely love this method of enhancing cellulite loss.

Ships from USA, Bali, Vietnam, Cambodia, Korea, Japan.
Sample Lead time:  is 10 days, 

Production leadtime: after sample is approved is 15 days, 

Ship by sea is 30 days after production
Ship by air is 12 days after production
All Sea-Ship orders are only $500 door to door. Duty charges, Tax, Import docs are included for $500.